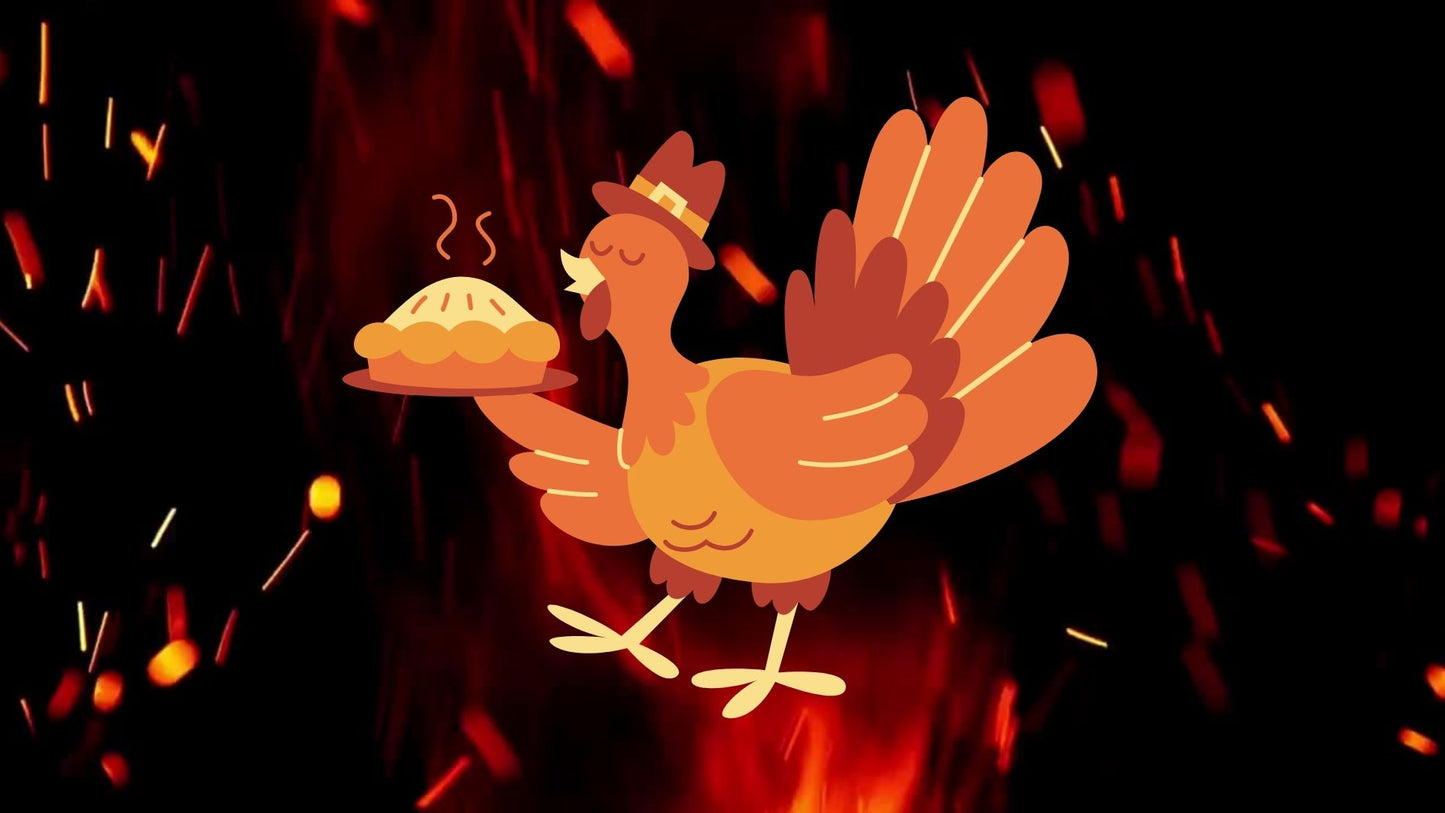 From Turkey to Tokin': Your Guide to Smoking on Thanksgiving
From Turkey to Tokin': Your Guide to Smoking on Thanksgiving Introduction
Ah, Your Guide to Smoking on Thanksgiving! A time for family, feasting, and giving thanks. This year, choose to elevate the experience by integrating some artisanal flair with handmade glass smoking pieces . Not only do these pieces reflect the spirit of gratitude and artistry, but they also infuse a touch of elegance into your celebration.
The Artistry of Handmade Glass Smoking Pieces
Ever wonder why handmade items always feel a bit more special? They hold the artist's touch , craftsmanship, and dedication. And when it comes to smoking pieces, handmade glass stands out with its intricate detailing and uniqueness. Imagine puffing from a piece that's one of a kind, just like your Thanksgiving memories. Plus, these standout designs could effortlessly become the topic of your dinner table conversation.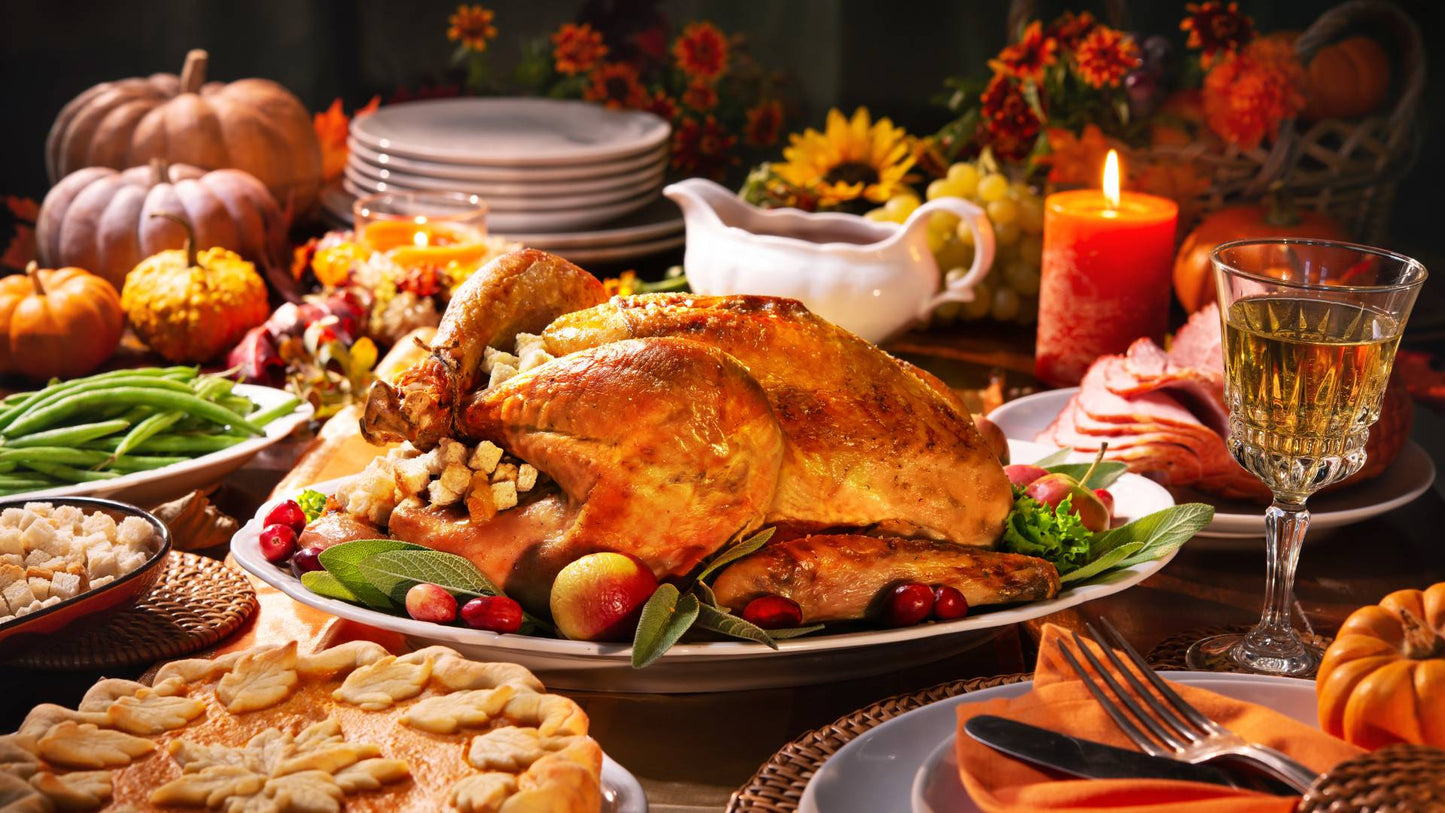 BEST STRAINS FOR THANKSGIVING AND THE PERFECT GLASS PIECE PAIRINGS
APPETIZER SESSION: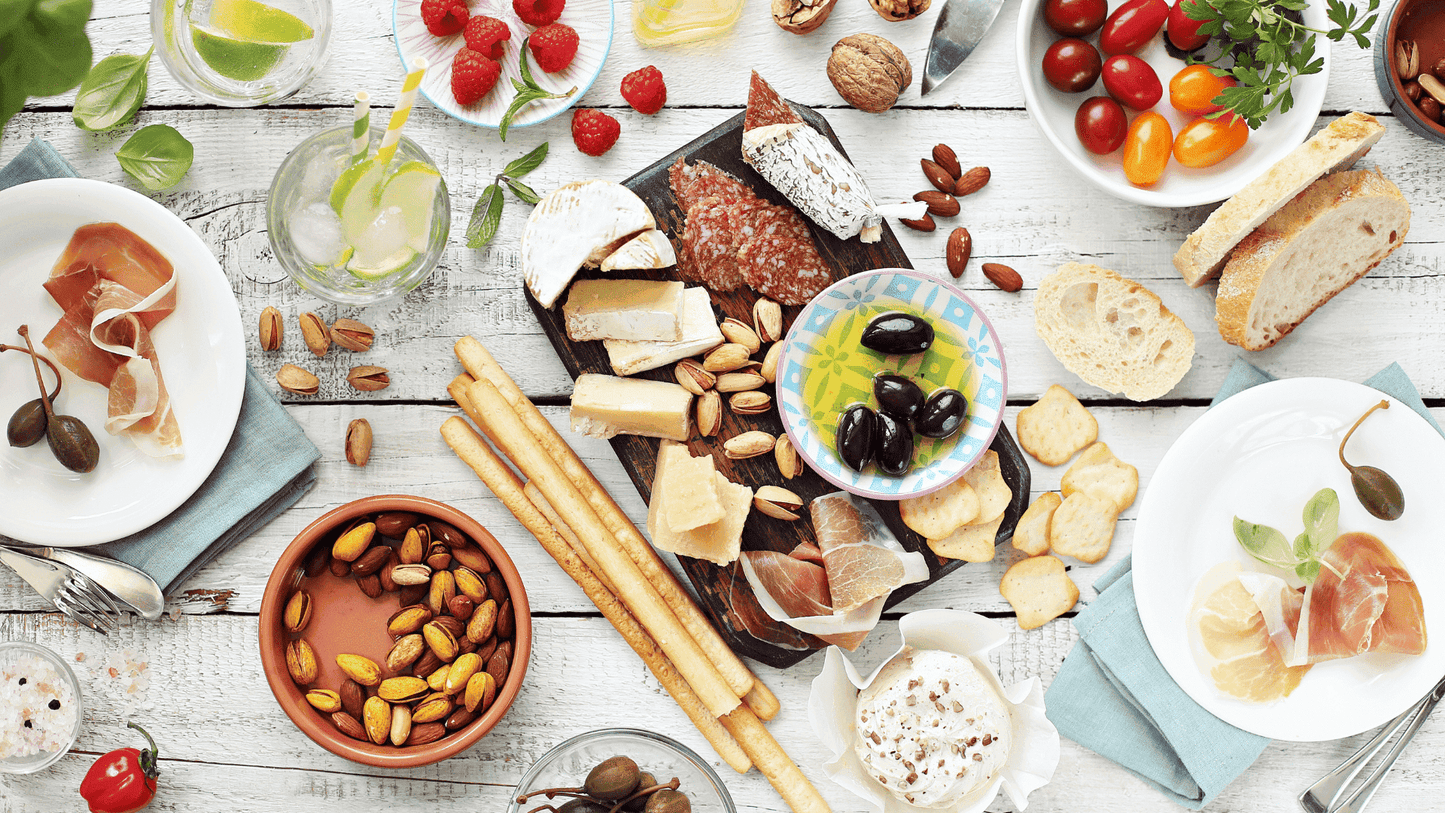 STRAINS:
Look for strains like Blue Dream or Pineapple Express that are known to stimulate the appetite and get the munchies rolling. These sativa-dominant strains can enhance the flavor of your starters, making every bite even more delightful.
GLASS PAIRING:
Pair these strains with a delicate, handcrafted glass piece that has floral or whimsical designs. Not only do they set a light and fun tone for the meal ahead, but they also make a beautiful conversation starter.
MAIN COURSE:
STRAINS: 
As the main meal is served, opt for balanced hybrids like OG Kush or Girl Scout Cookies. They complement the savory flavors of the turkey and other main dishes, allowing you to fully immerse yourself in the dining experience.
GLASS PAIRING: 
Choose a robust, centerpiece-worthy glass piece with deep amber or forest green shades. Such a piece not only functions as an instrument for a pleasurable smoke but also as a decor item, adding an artistic touch to the Thanksgiving table.
DESSERT DELIGHT: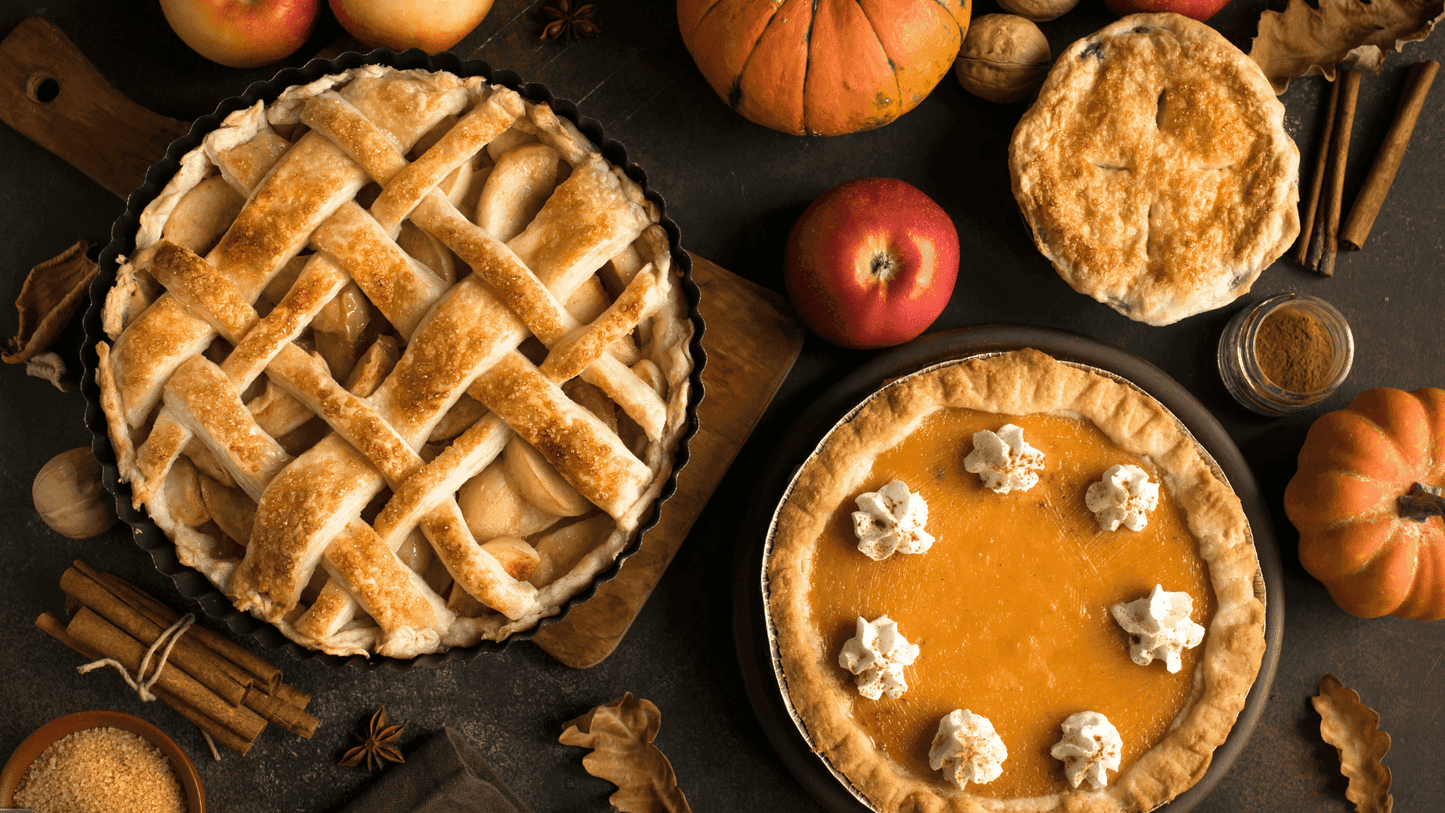 STRAINS: 
As you move to the sweet end of the meal, strains like Granddaddy Purple or Strawberry Cough can enhance the fruity or chocolaty notes of your desserts, making them taste heavenly.
GLASS PAIRING: 
Opt for an elegant glass piece with swirling patterns resembling whipped cream or pie crust, reflecting the dessert theme. A handcrafted piece in pastel shades or one with gold/silver flecks can mirror the delicacy and richness of your favorite pie.
SETTING THE THANKSGIVING MOOD WITH ARTISANAL GLASS
THANKSGIVING-THEMED GLASS DESIGNS:
COLORS AND PATTERNS: 
Embrace the spirit of fall by selecting pieces in deep oranges, burnt reds, warm yellows, and rich browns. Look for designs with falling leaves, pumpkins, or even abstract patterns that remind you of a cozy fireplace.
FUNCTIONALITY AND FESTIVITY: 
Opt for functional pieces that also embody the festive spirit. A pumpkin-shaped bubbler or a leaf-etched pipe can both be practical for use and serve as artistic Thanksgiving symbols.
TABLE SETTINGS WITH GLASS:
CENTERPIECE DELIGHT: 
Think of a grand glass piece as your table's main attraction. Choose one with autumn motifs, ensuring it complements your tableware and other decors.
ACCENTS AND DETAILS: 
Incorporate smaller glass pieces, like   chillums or one-hitters , alongside your napkin rings or as part of the table runner spread. Their artisanal touch can add character to each table setting.
ACCESSORIZING WITH GLASS:
MANTELPIECE MAGIC: 
Adorn your mantelpiece with a curated selection of your finest handmade pieces. Group them with candles, pine cones, and autumn leaves for a seasonal vignette.
CORNER ENSEMBLE: 
Don't neglect the cozy corners of your home. A well-lit corner with a vintage-looking glass bong, surrounded by potted fall blooms, can create a perfect nook for guests to marvel and mingle.
ACCESSORIZE YOUR THANKSGIVING EXPERIENCE
Thanksgiving isn't just about the main pieces; it's the little touches that bring everything together, the side dishes to the main course. If you're looking to elevate your smoking experience this holiday, consider   these accessories , many of which have been detailed further in our previous blogs:
ASH CATCHERS: 
These nifty devices not only help keep your piece clean but can add a touch of sophistication. When picking an ash catcher, consider those with Thanksgiving colors or motifs to align with the holiday theme.   Read more about Ash Catchers here.
DAB STRAWS: 
For those who love concentrates, dab straws are a must. Opt for ones that resonate with the fall colors or have a design element that screams Thanksgiving.   Dive deeper into Dab Straws in our blog.
NECTAR COLLECTORS: 
Compact and efficient, nectar collectors are perfect for those after-dinner sessions. Consider a piece in warm autumnal colors to fit right into the Thanksgiving vibe.   Learn more about Nectar Collectors here .
ARTISANAL BOWLS AND SLIDES: 
A beautifully crafted bowl or slide can make all the difference. They're like the cherry on top! Look for ones with intricate designs or patterns reminiscent of the holiday.
Incorporating these accessories will not only enhance your smoking experience but also add that festive flair to your Thanksgiving celebrations.
ENGAGING ACTIVITIES WITH GLASS SMOKING PIECES
'THANKFUL PUFF' CIRCLE: 
Let's add a twist to the age-old tradition of going around the table saying what we're thankful for. Pass around a beautifully crafted glass piece, and with every puff, share something you're grateful for. The perfect blend of tradition and modern fun!
SHOW AND TELL: 
Remember the school days? Ask your guests to bring their favorite handmade piece. It's a great way for everyone to bond over shared appreciation and stories behind these artistic pieces.
SAFETY, ETIQUETTE, AND CARE FOR YOUR GLASS PIECES
RESPECT AND CAUTION: 
While these pieces are beautiful, they can be delicate. Always ensure they're kept in safe spots, especially if kids are around. And if Uncle Bob gets too tipsy, maybe keep that prized piece out of his reach!
CLEANING AND MAINTENANCE: 
After the festivities, don't forget to give your pieces some TLC. A quick clean ensures they remain pristine and ready for the next event or, let's be real, the next session.
YOUR GUIDE TO SMOKING ON THANKSGIVING
Thanksgiving is one of the best holidays: a day centered around giving thanks and eating one of the best meals of the year. With the perfect food and great people, the only way to improve this holiday is with a smooth-hitting,   USA-made glass piece from Giggle Glass  and the right strain to enhance the sensations all around.