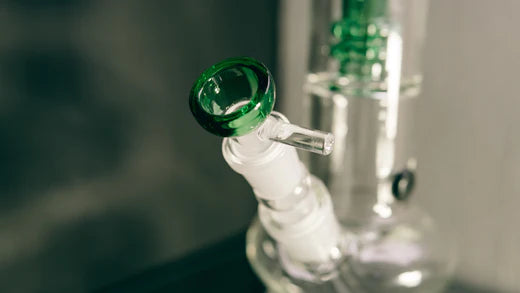 How To Build the Ultimate Bong Collection
It is believed that people have been using bongs since the year 1,100 AD. Modern bongs are sophisticated and diverse, available in various colors, shapes, and sizes. Some are exceptionally beautiful, resembling pieces of art.
If you love bongs and how they look, you can always start a bong collection. That way, you can collect all of your favorite styles of bongs. But what should you consider when building a bong collection? Where should you start?
Keep reading and learn more about what you should consider when building a collection of bongs for the first time.
Choosing the Right Bongs
The first step you need to take is to make sure you choose the right kind of bongs for your collection. What many people don't know is that not all bongs are made the same way. Specifically, there are high-quality bongs and bongs that are cheaply made.
Of course, if you want to build a proper collection, you should try to only collect high-quality bongs. A low-quality one will be made of cheap materials, and it certainly won't do much to build a fine collection. But how can you make sure that a bong is high-quality or not?
For one, you should try to get your bongs from professional American glass blowers.
Professional glass blowers are rare as much of today's glass is factory-made by machines, losing its unique artistic touch. But with a handmade bong, you can enjoy a completely unique product.
The swirls of colors, the bong's shape, and every feature set it apart from factory-made counterparts, which are usually identical. Handmade products, like bongs, embrace simplicity and individuality.
The Details
And, of course, few people want to collect bongs that have thousands of exact copies floating around. This makes a bong quite ordinary and not very attractive. Keep in mind that American glass blowers provide particularly high-quality bongs in comparison to cheap imports.
Some bong companies try to outsource their bongs by having them made overseas.
Visually appealing, cheap bongs often use low-quality materials, compromising sturdiness and value, increasing the risk of breakage due to inferior construction.
Consider the risk before investing in an expensive bong, as some cheaper options may break soon after purchase, and transit damage is common. Returning cheap imports can be challenging.
Opt for proven quality with American-made bongs from high-quality materials. These sturdy pieces ensure worry-free usage and stand the test of time in your collection.
While some factory-made bongs can be decent, scrutinize their quality before purchase. Cheap factory-made options exist, but high-quality models make factory-made bongs a reasonable choice.
Choosing a Daily Driver
Keep in mind that once you start to collect bongs, this doesn't mean that you can never smoke out of those bongs. On the contrary, smoking out of the bongs in your collection is what makes collecting them fun in the first place. If you're never going to use them, then all they'll be good for is to stare at and show to your guests.
Having many different bongs in your collection and using those different bongs is a great way to get more familiar with how these objects work. You can also have the opportunity to see which bongs you like smoking out of the best. After all, each type of bong has some unique features that other types might not have.
Some types of bongs also have unique shapes or sizes, which make them more or less enjoyable to use. One of the most common bong types is the daily driver. This is more or less an all-purpose bong that you can use for whatever you want.
This is often the first type of bong that people start to collect. Many daily driver bongs look quite similar, but some of them may have some unique features. In general, this bong is relatively small in size, and it is almost never taller than 12 inches.
What You Need to Know
This makes it very manageable to use and to bring with you wherever you see fit. At the same time, a daily driver isn't too small. You should still be able to get plenty of smoke out of it without experiencing any problems.
The construction of this type of bong usually isn't anything spectacular. In reality, a lot of them look like the equipment you might find in a school's chemistry classroom. They tend to be very simplistic and minimalistic.
However, this is not to say that this type of bong is a bad choice to add to your collection. On the contrary, this is a very good bong to have, and it might even be a good idea to have this as one of your very first bongs. This is because, even though these bongs tend to be quite simple in appearance, their minimalistic style is unique in itself.
The design is very sleek and stylish in the same way a modern apartment is sleek and stylish. This kind of bong will certainly stand out if you surround it with more colorful bongs. This is not to mention that this type of bong is very easy to use, and even beginner bong users can get the hang of it in no time.
Once you get the hang of this bong, you can try collecting different types of daily drivers so that you can collect the different styles that are available. Once you do that, you can always add other types of bongs to your collection to make it more interesting.
The Dab Rigs
For a versatile experience with cannabis flower and dabbing, consider a dab rig. While it may seem intricate initially, it becomes user-friendly with practice.
When selecting a regular-use dab rig, prioritize lightweight and compact designs for ease of use. A smaller, lighter rig is portable and easier to showcase to interested guests.
Opt for a dab rig with few complicated parts for regular use. Simplicity ensures a frustration-free experience. Smaller bongs are also more manageable and attractive.
If the dab rig is primarily for display, additional parts can enhance its aesthetic appeal. Ensure you know how to care for it, especially if you prefer dabbing over dry herbs.
This is because cannabis tar or resin can easily get stuck inside the bong, which can ruin the flavor and aroma of whatever you decide to consume. However, as long as you keep your bong clean and aim to clean it after using it, you shouldn't have to deal with this sort of problem, and you will be able to enjoy the bong to its fullest potential.
The Show Off
The daily driver, as mentioned before, is a good bong to have on hand if you regularly want to smoke from it. However, it isn't exactly the most exciting bong to look at. For that reason, if you want to make sure that your glass bong collection really pops, you should get a bong or two that really shows off a unique style.
Specifically, you should gravitate toward bongs that match your individual style and preferences. After doing some research online, you will find that there are many bongs out there that come in all sorts of crazy shapes and colors, and they are certainly more interesting than your average daily driver bong.
Some of these bongs might have strange features that you'll never find on any average bong. While these bongs might be hard to use, they certainly make very good centerpieces for your collection, as they will attract the eye and hold an onlooker's attention. This, of course, is the key to any good bong collection.
The Party Bong
If you like to have people over to your place to smoke a bong together, then you'll want to have the right kind of bong available. The last thing you want is a bong that is too small or too inefficient to be used by several people. For that reason, you'll want to have a high-quality party bong on hand.
This kind of bong tends to be a lot larger than your average bong. In some cases, such a bong may be taller than 20 inches. This, of course, isn't something you would really use to smoke on your own but rather something that is fun to pass around to your friends.
This is not to mention that people will surely be impressed with such a bong in your collection. The only downside is that it can be hard to handle such a large bong. But as long as it stays near the floor and you safely pass it from person to person, it should stay in good shape.
The Traveling Bong
No bong collection would be complete without a handy traveling bong. As the name suggests, a traveling bong is a bong that is small enough to take with you on certain travels. Usually, this kind of bong is no larger than 7 inches.
This is much smaller than your average bong, which tends to be around 12 inches, if not larger. These bongs are usually made out of silicone since they won't break as easily while traveling as glass bongs would. Of course, you will lose some style points when opting for a silicone bong, as it won't have the same intricacies as the glass option.
Even so, it is still a good option to add to your collection.
Building Your Bong Collection
Building a bong collection may seem intimidating initially, but once you ease into it, you'll find it's not that difficult. Explore various types like a daily driver, a showy bong, a travel bong, and more to diversify your collection.
To learn more about bongs, check out what we have to offer here.